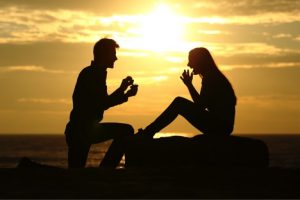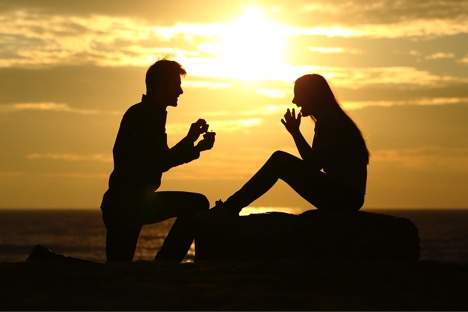 When it comes to romance, a coastal getaway in Oregon simply can't be beat. With Valentine's Day coming up just around the corner, romance is definitely on our minds, and probably yours, too! If you haven't yet been to this ruggedly beautiful coastline, it's safe to say you haven't lived. The Cannon Beach area is Oregon's top vacation destination, no matter the time of year. In Cannon Beach, you'll find a charming small town, beautiful beaches, a thriving arts community, plenty of delicious food, and an incredible range of outdoor recreation. It truly does have it all! Beyond that, it's an incredible place to spend a few romantic days, reconnecting with the love of your life.  There's one romantic Inn that stands out above the rest, and that is the French Chateau-inspired Arch Cape Inn & Retreat. Book your room with us today, and discover what has been named a top 10 romantic coastal destination.
Romance in Cannon Beach
From quiet strolls on the beach to intimate dinners for two, it's easy to plan in a little romance on the Oregon Coast. Hundreds of miles of rugged cliffs, scenic beaches, and quaint towns lend an incredibly romantic setting. All of these reasons and more are behind USA Today's decision to name Cannon Beach on their list of "Top 10 Romantic Coastal Destinations" in the country. But, truly, it won't matter what you do while you're here; you'll be feeling romantic from the very moment you step through the doors at our luxurious Bed and Breakfast.  When you do need inspiration, here are a few of our favorite ideas to turn up the romance on the Oregon Coast:
Discover the hidden waterfall and sneak a kiss at nearby Hug Point.
Go wine tasting at the Nehalem Bay Winery.
Plan in a traditional date night, with a romantic dinner for two at Newmans at 988 or The Wayfarer Restaurant & Lounge, followed by a live performance at the Coaster Theatre Playhouse.
Enjoy an indulgent massage in the privacy of your own room at Arch Cape Inn & Retreat.
Curl up under a blanket and enjoy watching stormy waves pound the ocean beaches.  Stormy days are dark and mysterious, and also incredibly romantic!
Grab a bottle of wine from The Wine Shack, then head to your favorite beach to catch a sunset, all while being warmed by the glow of a beach bonfire.
Browse through the shops and art galleries of downtown Cannon Beach, noted as one of America's top 100 art towns.
Indulge in a treat at the Chocolate Café, which offers a delicious collection of international chocolates and homemade desserts to sample and savor.
Arch Cape Inn and Retreat is an incredible boutique hotel, and staying here will make your experience on the Coast all the more special. We are located just south of Cannon Beach, overlooking the ruggedly beautiful coastline of Arch Cape. Inside, you'll find all of the luxury amenities you'd expect from finer hotels. Our Couples Stress Reduction Package, which includes an hour long in-room massage, may be exactly what you need. Book your stay with us today, and experience once of the world's most romantic coastal destinations.