Cannon Beach is a one-of-a-kind place. In fact, it has been named one of National Geographic's most beautiful places in the world! A trip here means witnessing jaw-dropping nature, from tide pools to sandy beaches to dramatic rock formations, and one thing you cannot miss is Haystack Rock. You can marvel at its diverse wildlife and take unforgettable pictures! Find out more about the things you'll see at Haystack Rock and start planning your visit today.
Take the perfect Instagram picture at Haystack Rock and keep exploring the wonderful surroundings of Cannon Beach! Download our free Vacation Guide to get the recommendations you'll need to navigate the area like a local. Our guide will cut your planning time in half and help you plan the best vacation of your life! Here are a few things you can find in our guide: outdoor activities, fun events, gourmet restaurants, quaint shops, and so much more!
Discover Haystack Rock
Why You Should Visit
Haystack Rock is an iconic rock formation in Cannon Beach. The rock rises a dramatic 235 feet in the air is easily reachable at low tide. Formed by lava flows millions of years ago, Haystack is home to some of Oregon's most vibrant tide pools and diverse wildlife. It's even part of the Oregon Islands National Wildlife Refuge and is protected by the Marine Gardens. While you're here, let the beautiful tidepools reveal a colorful array of sea stars, anemone, crabs, limpets, and nudibranchs. Head out about an hour before low tide if you want to enjoy the experience to the fullest!
Note: The protected status of Haystack Rock prohibits visitors from removing any material from the area and from climbing above the barnacle line.
Bird Watching
Haystack Rock is a spectacular location for year-round bird watching. It's one of the best and most accessible places to view tufted puffins in the Northwest! Tufted puffins typically nest from early spring to mid-summer, with the best months for viewing being June and July. These beautiful birds are easily recognized for their bright orange bills, white faces, and tufts of yellow feathers above the eyes. They tend to hang out on the grassy north slope of Haystack Rock and burrow tunnels to protect their nests.
Along the south-facing cliffs of Haystack Rock, you'll find the nests of Pelagic Cormorant. Watching these birds dive from the cliffs is an incredible treat for all who visit. Other common seabirds include the western gull, pigeon guillemot, black oystercatcher, harlequin ducks, and occasional visits from bald eagles and peregrine falcons.
Complete Your Stay at Arch Cape Inn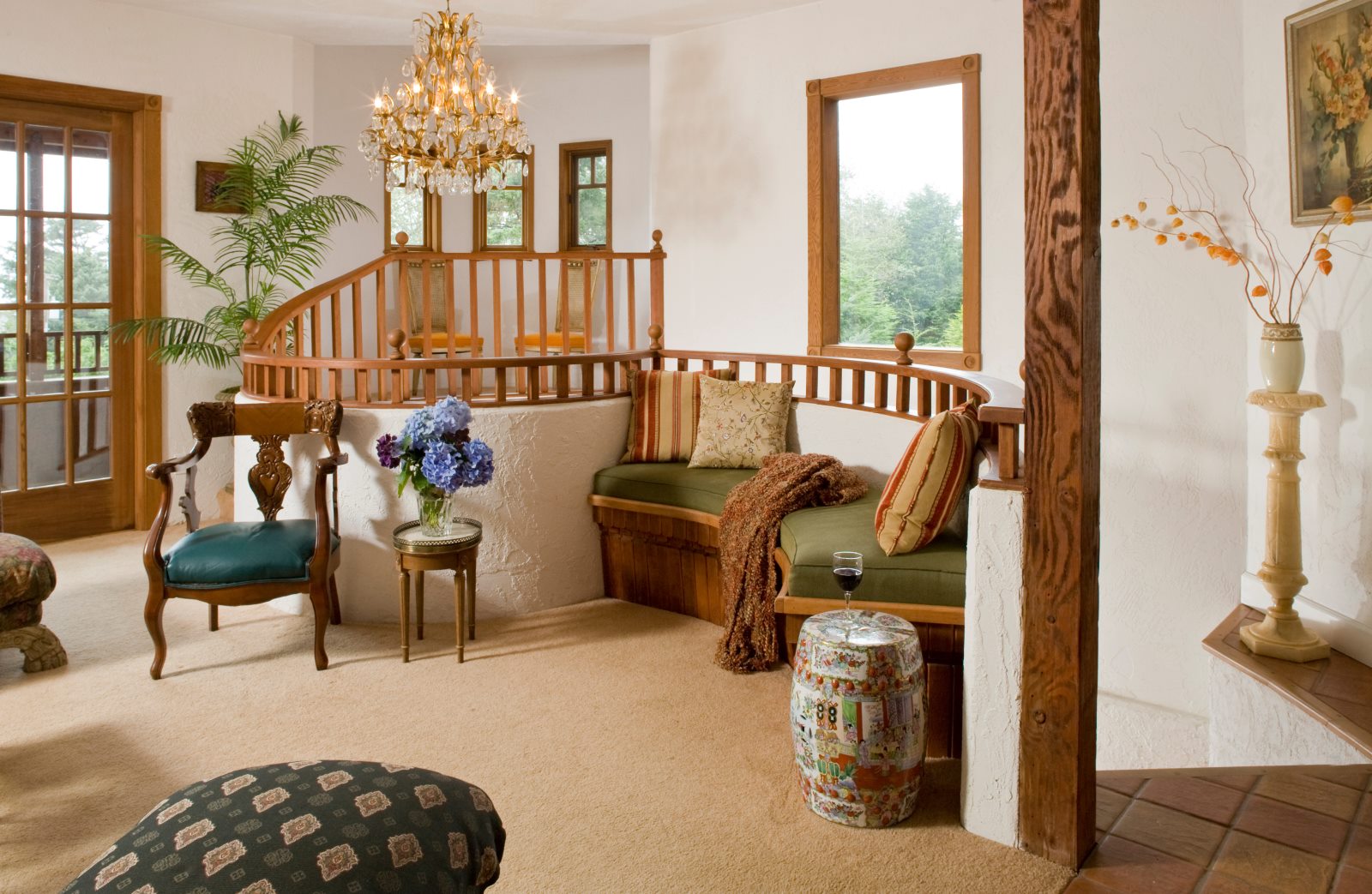 Be dazzled by the magnificence of Haystack Rock and come home later to a relaxing room at Arch Cape Inn. Our beautiful accommodations are the perfect love nest for you and your significant other! Our authentic and charming amenities will make you feel right at home, and the view of the ocean in the distance will enchant you.
Book our Gauguin Room! Inspired by the French artist, this sumptuous top-floor room will beguile you during your stay! Gaze at the horizon through your window while drinking a hot cup of tea and recall all the wonderful things you've seen during the day. (After all, this room has the best ocean view in the house!) Then, take a hot bath and get a good night's sleep in the luxurious queenbed. Wake up the next day to the smell of freshly-brewed coffee and join us downstairs where a delicious homemade breakfast awaits you!
Book your stay today at Arch Cape Inn! We look forward to making your dream Oregon vacation a reality.