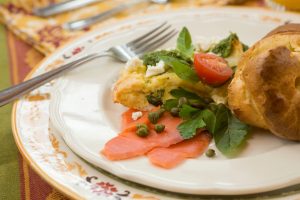 Can you believe summer is almost over?  Neither can we!  But as another incredible summer winds down on the Oregon Coast, it's time we turn our attention to the fall that's on the way. There are innumerable reasons to visit the Cannon Beach area this fall, especially because it marks the beginning of our quiet season on the coast.  As the crowds dwindle, we find increased opportunities for enjoying the solitude of a coastal getaway. Time here means long days of walking along sandy beaches, exploring tide pools at Haystack Rock, meandering along the myriad of hiking trails, and enjoying the small town charm of Cannon Beach itself.  When it's time to eat and refuel for another day of discovery, Cannon Beach is also an incredible culinary destination.  And with fewer crowds, that means more time to savor your favorites! There is no where better to stay than the stunning Arch Cape Inn & Retreat, nestled on the shores just south of Cannon Beach.  Book your room with us today!
A Culinary Destination on the Oregon Coast
Cannon Beach is a mellow, artsy coastal town, where favorite pastimes include shopping, dining, beach combing, and enjoying deep breaths full of salty sea air.  Each morning, you'll start your day off right with an incredible 3-course breakfast at the Arch Cape Inn & Retreat that celebrates the local flavors of the Pacific Northwest.  We use the highest quality seasonal produce, meats, seafood and cheeses available, fresh herbs from our own garden, and whenever possible we'll include locally foraged ingredients like berries, wild mushrooms, and Oregon truffles.  These are some of the very same flavors enjoyed by renowned chef James Beard himself, who spent a good portion of his life on the Oregon Coast.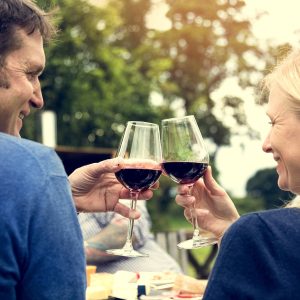 Beyond breakfast, Cannon Beach is a veritable culinary heaven. Cannon Beach's top restaurants offer a huge variety of delicious food, from traditional Pacific Northwest cuisine and fresh, indulgent seafood, to spectacular farm to table meals that change throughout the season.  No matter the season, dining here is never a disappoint.  Here are just a few of our favorite places for you to consider:
There are countless other Cannon Beach restaurants worth mentioning.  Some of them include:  Seasons Cafe, Sweet Basil's Cafe, and Stephanie Inn Dining Room. Wherever you eat, start your romantic evening off with our wine social, and come home to the luxurious accommodations at the Arch Cape Bed and Breakfast, where romance and relaxation is our primary focus.  Book your room at Oregon's most luxurious boutique hotel today.