If you love nature and want to experience Oregon's famous wildlife, then you'll be happy to read this blog! Did you know that during the summer months, you can see tufted puffin colonies in Cannon Beach? There's nothing better than spotting these sweet birds while walking in the sand. This year, treat yourself to a remarkable vacation and remember to pack your binoculars! Read on to learn more about puffins and start planning your trip to the Oregon Coast today.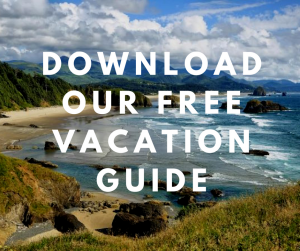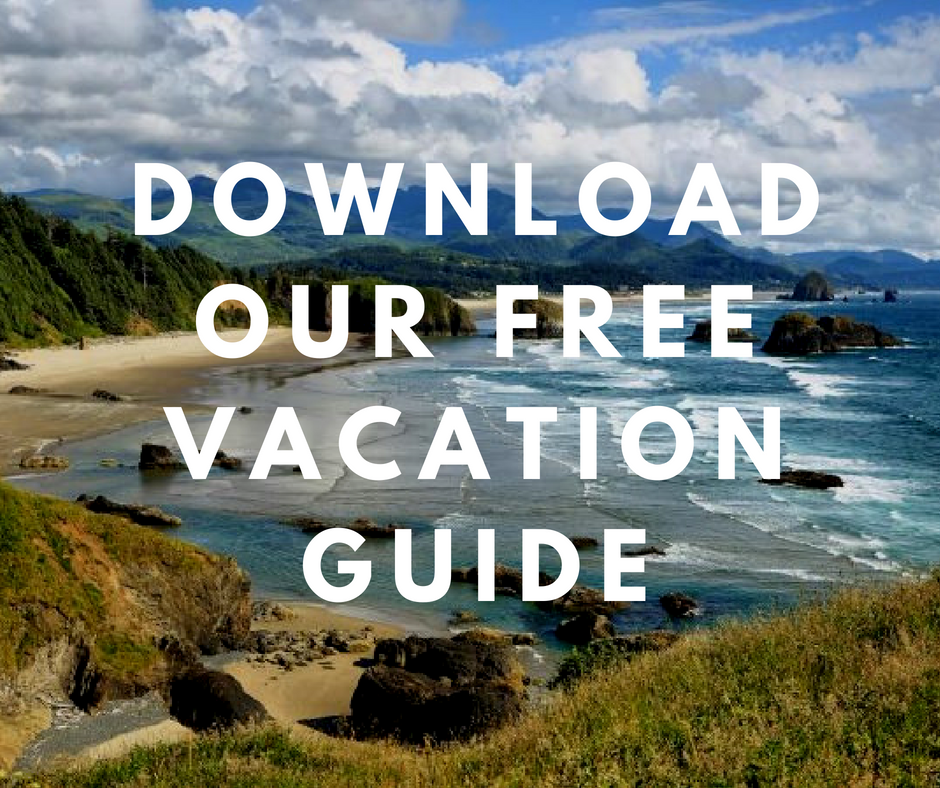 Have you thought about downloading our free Vacation Guide? It will come handy when you visit to Cannon Beach! Use our guide for recommendations on restaurants, museums, fun events, and outdoor activities like spotting puffins in Cannon Beach!
How to Witness Tufted Puffins in Cannon Beach
Haystack Rock is home to a colony of around 250 tufted puffins. These black and white beauties congregate here after many months in the open ocean to mate and raise chicks. Their arrival announces spring in Cannon Beach and is celebrated during the annual Twelve Days of Earth Day. The event usually happens in April, and volunteers of the Haystack Rock Awareness Program set up puffin-viewing stations on the beach with spotting scopes. The staff is also available to answer questions about the birds.
The puffins may be the stars of the Twelve Days of Earth Day celebration, but visitors can enjoy a variety of other events, too! Check out the art show, native tree planting, and a street fair complete with face painting and a Sitka spruce giveaway. There's even a salmon celebration and potluck!
Fun Fact: Tufted puffins are striking birds. Each features a thick, bright-orange bill, a bright white face atop a jet-black body, and a pair of golden tufts curling from orange-rimmed eyes down the back of the neck.
Where To Watch Them
Haystack Rock is one of the best places to see tufted puffins on the West Coast. Cannon Beach visitors start seeing puffins around late March and early April. They spend about a week gathering together on the water just offshore before pairing up and moving to Haystack Rock. Here, they build nests in burrows that can be more than five feet long and lay a single egg per pair.
Puffins prefer the north side of the rock because it is the windward side, and they need a windy perch in order to fly. Interestingly enough, they are swimmers more than flyers. Their powerful wings and football shape give them little grace in the air, but they can swim up to 200 feet deep using their wings and webbed feet!
When To See Them
April is the best month to see puffins before they begin incubating their eggs. July is another great time to spot them too, because puffin parents frequently leave the nest to catch fish and squid for their chicks! Stop by at low tide and explore the north face of the rock where the birds prefer to nest. You can watch them flutter around the rock, or purchase a pair of binoculars for a close-up view at how the birds interact.
Complete Your Stay at Arch Cape Inn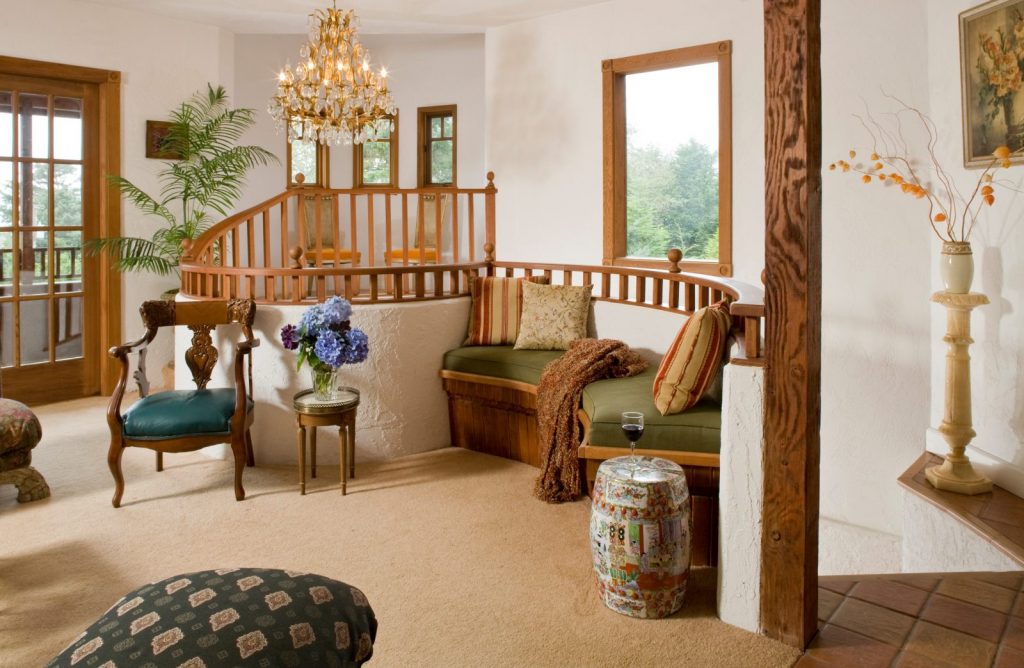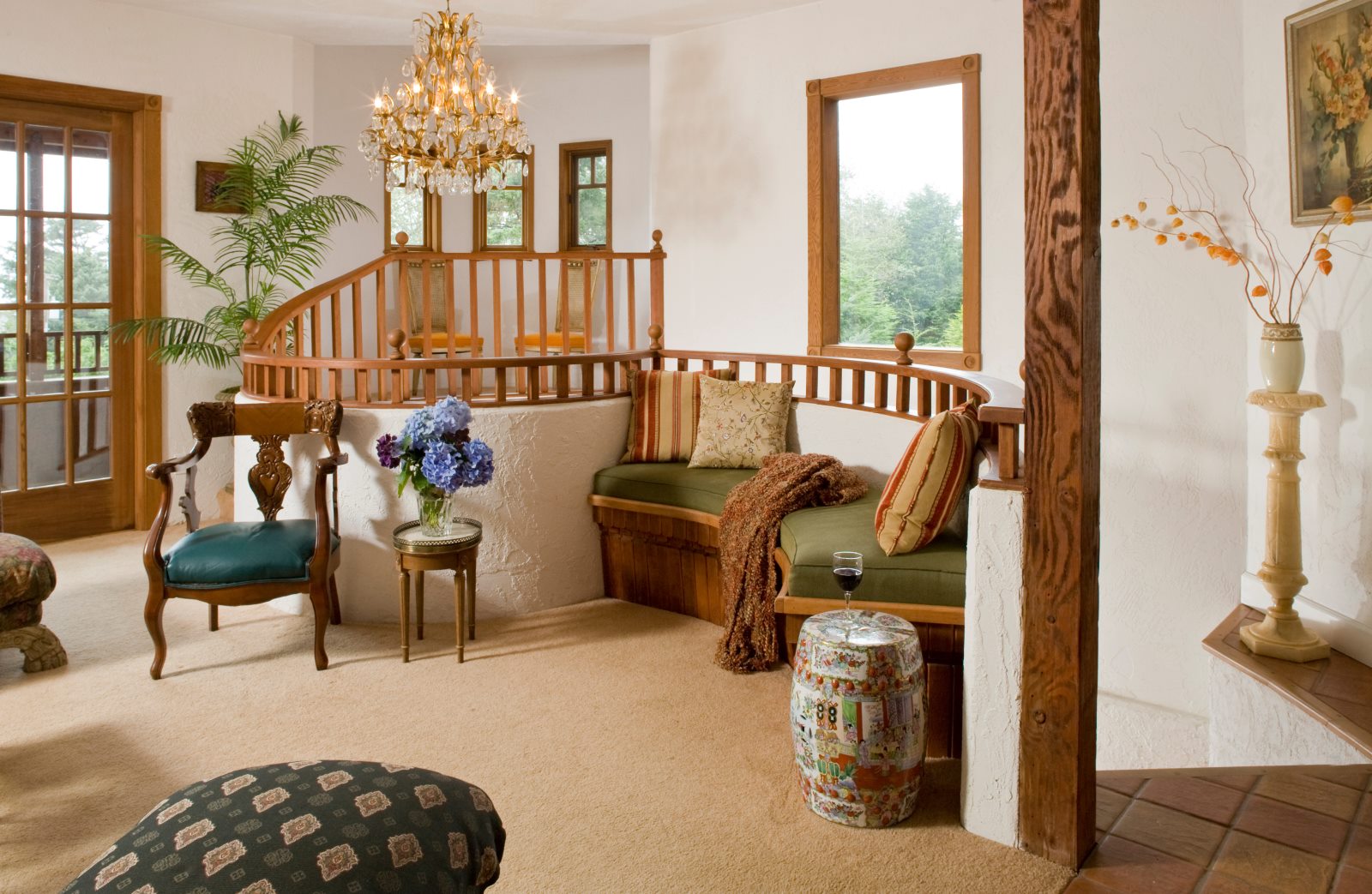 Spend a glorious day on the beach gazing at puffins and come home to a comfy room at Arch Cape Inn! Our B&B is full of charm and transports you to an old European atmosphere as soon as you step inside.
Browse our accommodations and pick your favorite! Our Parisian room, for example, is the perfect mix of tradition and elegance. You can dive into the world of French painters as you admire the beautiful floral wallpaper. Or, relax in your private bathroom and sit by the fireplace. Don't forget to reminisce on all the stunning things you've seen in the luxurious queen bed! Before embarking on your next adventure, join us downstairs for a delicious homemade breakfast.