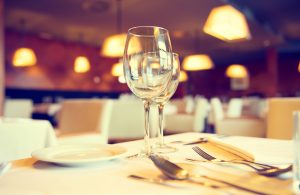 It's time for the annual Savor Cannon Beach Wine and Culinary Festival. It's impossible to choose a favorite activity or reason to stay in the Cannon Beach area, but this food festival certainly is high on our list. It's the perfect opportunity to sample all of the delectable cuisine the Northwest is known for, and to pair it with the best regional wines.  In total, the Savor Cannon Beach Wine and Culinary Festival lasts for four days.  That is four relaxing, exquisite days spent at the coast.  There is no where better to stay than the stunning Arch Cape Inn & Retreat, nestled on the shores just south of Cannon Beach.  Book your stay with us today!
The Wine and Culinary Festival
Throughout these four incredible days on the coast, there will be a series of festival events, each focusing on specific themes that showcase the bounty of Northwest wine and cuisine.  Cannon Beach restaurants, galleries and shops will feature a weekend full of tastings, special dinners and cultural events.   Most events are considered intimate, with room for no more than 150 participants. It's something not to be missed!  Here are the highlights of this year's festival:
Thursday's Best of the Northwest kicks off the Savor Festival.  It's a wine-tasting "throwdown," where participants taste 12 selected wines from Oregon and Washington, then vote on their favorites.  Participants will also be treated to a delicious menu of light bites, served by three-time Iron Chef Goes Coastal champion Jonathan Hoffman.
The Saturday Wine Walk is by far the biggest event of the season, with room for hundreds of participants to enjoy wine tasting.  Around 40 wineries will be participating, and providing tastings at Cannon Beach art galleries, restaurants and retail shops.
Friday's premium pours with regional winemakers is a great chance to sample special wines.  5 different wineries will be pouring 3 special wines each, which may feature library wines, verticals, horizontals or reserve selections.
Also on Friday night is the Gallery Walk, which will lead participants through several popular Cannon Beach galleries, where you'll find delicious wine tastings along the way.
On Sunday, join in the Gold Medal Wines & Battle of the Bites.  Sample 12 Gold Medal wines from the SavorNW Wine Awards, and "bites" offered by area chefs and restaurants, and choose your favorite.
Individual tickets to festival events are $20-40 each and a full Festival Pass good for admission to all festival tasting events is also available for $195.  When you've had your fill of fun at this great festival, retreat to the Arch Cape Inn, where relaxation is our primary focus.  Our luxurious accommodations will allow you to forget all of your stresses and worries for the time being, focusing on nothing but the extreme beauty of Oregon's Coast.  Buy your tickets to Savor Cannon Beach today, and then make sure to book your room at our luxurious Bed and Breakfast.