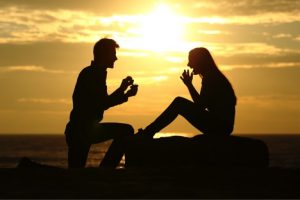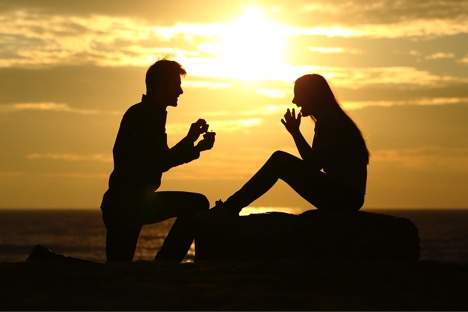 Valentines Day has come and gone, but that doesn't mean it suddenly stops being romantic on the beautiful Oregon Coast. In fact, we think now is a great time to start thinking about, and planning for, all of those special occasions that come up throughout the year. We'd love to help you celebrate whatever may be coming your way this year, including birthdays and anniversaries.  Our gorgeous retreat on the Oregon Coast is also a uniquely wonderful place to enjoy a honeymoon, babymoon, girlfriend getaway, or any other special occasions you may have coming up.  Book your room at our luxury Bed and Breakfast near Cannon Beach today, and let us help you make this special occasion one you won't forget.

Special Occasions on the Coast
What makes Oregon's beautiful coast a good vacation destination, particularly when you're looking to celebrate an important milestone in your life?  We think the better question is "Why not the Coast?"  If you haven't yet been to this ruggedly beautiful coastline, you're truly missing out.  The Cannon Beach area is Oregon's top vacation destination. Here, you'll find a charming small town, expansive, beautiful beaches, a thriving arts community, a hip food scene, and an incredible range of outdoor recreation.  No matter how you spend your time, a few days spent on the Oregon Coast will rejuvenate you.
What's more, the Arch Cape Inn and Retreat is an incredible Bed and Breakfast that will make your experience on the Coast all the more special.  We are located just south of Cannon Beach, overlooking the ruggedly beautiful coastline of Oregon. Inside, you'll find all of the luxury amenities you'd expect from finer hotels.  In addition to all of this, you'll enjoy a gourmet multi-course breakfasts, state-of-the-art technology, luxurious mattresses and fine linens, and unmatched hospitality.
We offer a variety of wonderful packages to help you make the most out of your special occasions. Whether celebrating a honeymoon, babymoon, anniversary, birthday, or something else, please let us know how we can help make your trip one you'll never forget.  Book your room, and make plans for your upcoming special occasions today.