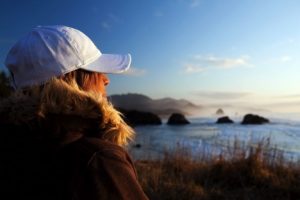 Here at the Arch Cape Inn, January and February bring us so many opportunities to enjoy a Winter romantic getaway.  After a delicious 3-course Breakfast, for those of us who love the outdoor adventure, nothing is more exciting than to head out to our own Neahkahnie Mountain to take in the spectacular vistas.
Each winter, the migrating whales give us the perfect excuse to pack up a cozy lunch for a day hike (or drive!) to a lookout in order to see these spectacular creatures migrate right below the mountain.  You can read about Neahkahnie Mountain Whale Watching here.
Or, for those who like to start off slow and then taper off……a day spent by the fireplace, reading books with your beloved may be just the perfect way to get a jump on celebrating Valentine's Day……our Staff will do everything possible to support you in comfort and style.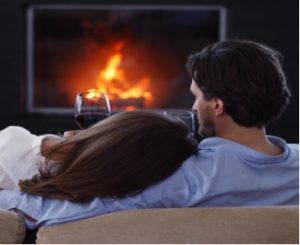 And, because our little towns of Cannon Beach and Manzanita are very quiet this time of year, January and February really are the best months to enjoy an evening out for dinner.
We can make many recommendations and reservations, depending on your mood.
Come stay with us…….and when booking your reservation directly on our website, enter the PROMO CODE: Romance to receive an additional 20% DISCOUNT for any stay through February 14.