The coastline along the Pacific Ocean is some of the most striking in the world. While there are plenty of places to explore on the Oregon Coast, you'll find many of the best things to do in Cannon Beach, a charming beachside community with excellent restaurants, activities, stunning landmarks, and outdoor adventures. Known for the iconic Haystack Rock, a stroll on the sandy shores is always a lovely first stop! 
National Geographic once listed Cannon Beach as "One of the World's 100 Most Beautiful Places," and it's not hard to see why. The sweeping white sand, the craggy rock formations with moss, and the endless ocean expanding out before your eyes. There are so many fun things to do in Cannon Beach—tourists flock to this area year-round, but the summer is by far the most popular season. 
While Cannon Beach is definitely worth exploring on a getaway, the best place to stay is Arch Cape, Oregon, nestled five miles south. Off the beaten path, you'll find our luxurious Oregon Coast Bed and Breakfast is the perfect destination. You can spend your days exploring all the best things to do in Cannon Beach, knowing you'll have a quiet and private retreat awaiting your return. With only ten impeccably-designed rooms and suites, you'll never encounter unwanted noise or crowds, and we'll treat you to a fantastic homemade breakfast each morning of your stay. Start planning your next getaway to our Oregon Coast Bed and Breakfast, and reserve your lodging today!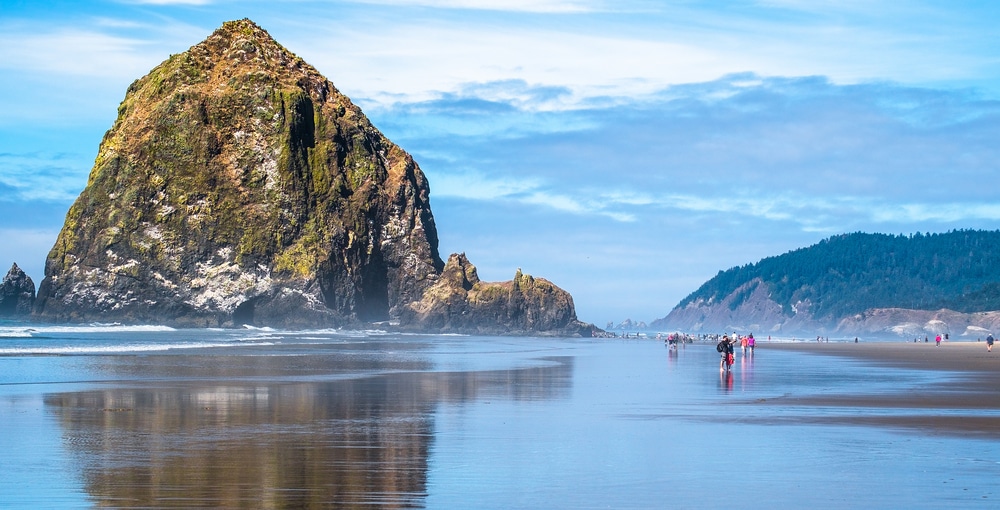 Top Ten Things to Do in Cannon Beach this Summer
The first time you walk out onto the long sandy stretch of shoreline on the Oregon Coast, you'll see why it's such a popular destination! Add the list of all the things to do in Cannon Beach, and you better be up for a spectacular adventure. Depending on how long you can visit, there's no shortage of activities.
Here are the top ten things to do in Cannon Beach this summer:
Stroll the Beach & Haystack Rock: Hitting the beach is always one of the first things to do in Cannon Beach! Haystack Rock is one of Oregon's most recognizable landmarks, featured in countless movies and books. It's also a nesting ground for puffins and many other birds and one of the best places to explore at low tide. 
Hiking at Ecola State Park: Just north of Cannon Beach, this Oregon State Park encompasses nine miles of coastline. The forested trails offer cliffside viewpoints of secluded coves, and you might even discover the long abandoned lighthouse along the way. 
Tidepooling at Hug Point State Recreation Area: Before Highway 101 was constructed, this beach area was the only way to travel along this stretch of coast. At low tide, this is a fantastic place to explore; be aware of the timing, though; it's possible to get stranded out at the point. 
Grab a Craft Beer at the Local Oregon Breweries: One of the best things to do in Cannon Beach is enjoy the craft brewing industry, and a handful of establishments offer great local tap lists and hearty pub grub. Pelican Brewing is a long-time coastal hub, and the spacious bar and dining room are the perfect place for a pint and wood-fired pizzas. 
Explore the Art Galleries: Cannon Beach is known as one of the top 100 art towns in America, and you'll love perusing the beautiful paintings, glassworks, and crafts at the 15 local art galleries. You'll also find public art installations and creative architecture throughout the town. Look for the curated walking trails! 
Shopping at Boutiques & Farmers Market: Cannon Beach is arranged into three main areas: downtown, midtown, and Tolovana. Each has its own charm and different shops and markets to explore. During the summer, the Cannon Beach Farmers Market is the perfect way to spend an afternoon if you happen to be staying at our Oregon Coast Bed and Breakfast for a midweek getaway. 
Visit the Spa: Getting a spa treatment or massage is such a lovely addition to any vacation (especially for those here with romance in mind.) Unwind at Cannon Beach Spa & Boutique and let the relaxation begin. 
Dine at the Best Cannon Beach Restaurants: Of course, one of the best things to do in Cannon Beach is eat! The menus around town showcase the abundant local seafood and produce grown by nearby farms. You'll find an eclectic mix of options, from Irish pub fare and Mexican eats to new American classics and fine dining. Public Coast Brewing Co, Ecola Seafoods, and Castaway's Global Cuisine are just a few not to miss. 
Rent a Bike from Family Fun Cycles: For a one-of-a-kind adventure, rent a "fun cycle" from this local company and peddle to your heart's content on the long sandy beach. These three-wheel recumbent bikes are great for ages and skill levels.
Cozy up for Bonfire on the Beach: As a guest at our Oregon Coast Bed and Breakfast, heading down to the beach in the evening for a sunset bonfire is a must. Be sure to ask your Innkeeper, and we can help set you up. 
As a guest at our Oregon Coast Bed and Breakfast, we're more than happy to make reservations or recommendations for the best things to do in Cannon Beach—just ask!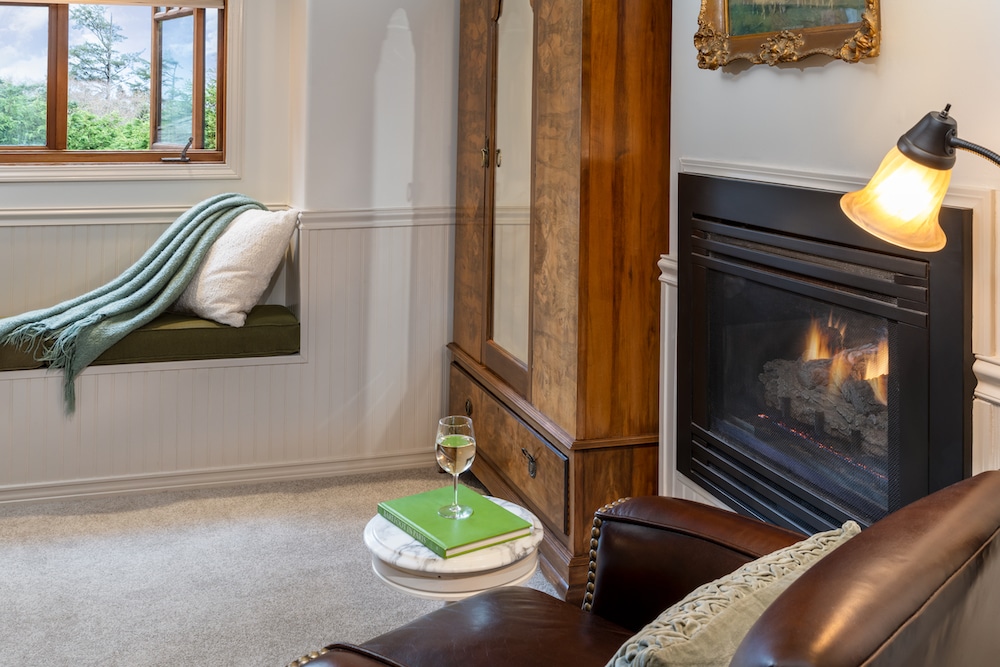 The Most Elegant Oregon Coast Bed and Breakfast
After you've spent the day exploring all the best things to do in Cannon Beach, there's no better retreat than the Arch Cape Inn, our top-rated Oregon Coast Bed and Breakfast. From the moment you arrive at our beautiful chateaux on the coast, you'll love our romantic design and architecture. A relaxed elegance transports guests to a place akin to a small European village, and our ten guest rooms are designed to channel the atmosphere of far-off and beautiful places. 
Cozy up by the gas fireplace in your spacious private suite, all equipped with comfortable furnishings, lavish amenities, and pristine en suite bathrooms. Choice rooms at our Oregon Coast Bed and Breakfast offer spectacular views of the Pacific Ocean, jacuzzi tubs, saunas, and secluded outdoor spaces. A delicious breakfast (always included in your room rate) is served in our intimate dining room each morning overlooking our kitchen gardens. It's the best way to start your day before setting out on your beach adventure! 
Join us back at our Oregon Coast Bed and Breakfast for a cozy evening in. Find a comfortable spot by the fireplace and relax with the other guests if you prefer; many a friendship has been made behind these walls. Whether you're here for a couple's getaway, a friend's trip, or a solo retreat, there's no better place to stay on the Oregon Coast. We can't wait to host you while you explore all the best things to do in Cannon Beach; book your room today!