Cannon Beach Art Galleries
Artists, don't let your travel plans get in the way of your passion. When you come to the Oregon Coast, you can expect to see gorgeous hills and inspiring rock formations along the beach. But what you might expect is the amount of local artists who live in this gorgeous setting! Visiting a few Cannon Beach art galleries is the perfect activity for your upcoming trip. Read on to find out our favorites and don't forget to download our free Vacation Guide! It will help you find local restaurants, shops, museums, and more.
Explore 4 Unique Cannon Beach Art Galleries
Did you know that Cannon Beach is considered one of America's best art towns? Visit these four galleries, and you'll understand why!
Cannon Beach Art Association & Gallery
The Cannon Beach Art Association & Gallery is to Cannon Beach what the Medici's were to Renaissance Art. The association supports, funds, and enhances the artists of Cannon Beach through events, exhibits, and classes. It's a great place to stop while downtown and can easily be turned into a fun and educational activity with all the workshops available.
DragonFire Gallery
DragonFire Gallery is a one of a kind place in Cannon Beach. This facility is all about affordable, local art and focuses on pieces with unique elements like fiber and metal. If you are looking for a cornerstone piece for your collection, there's a high chance you can find it there! Don't hesitate to check their events page before your visit; the gallery hosts a variety of exhibits and festival year-round.
White Bird Gallery
White Bird is a must-see when touring Cannon Beach art galleries. It's one of the area's pioneer galleries that helped the artistic community thrive and soar! White Bird features fine crafts such as glass, ceramics, sculptures, and jewelry as well as paintings, prints, and photographs.
Northwest by Northwest Gallery
For more than three decades, Northwest by Northwest gallery has been collecting regional and local works and showcasing them to the public. It's a great place to visit if you want to experience the beauty of the Northwest. Here, you'll see paintings, bronze sculptures, photographs, and even hand-crafted masks!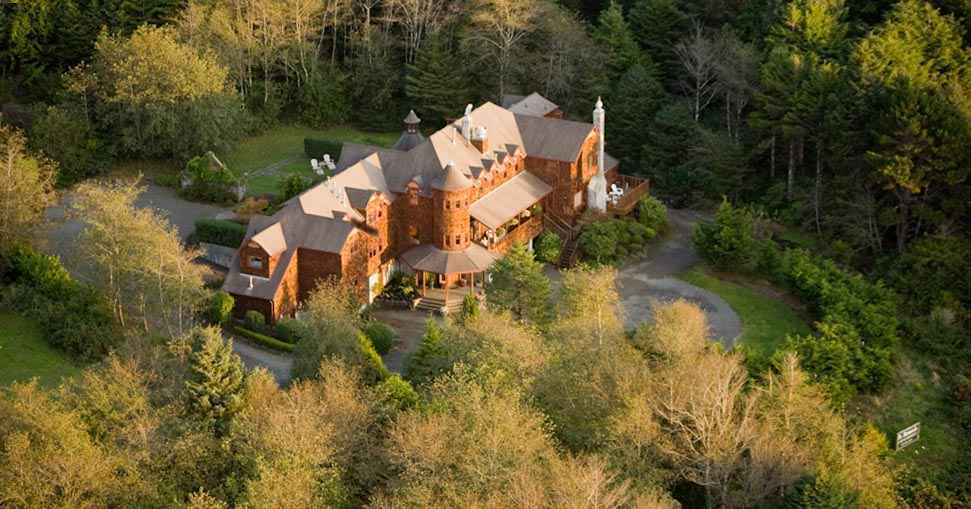 Enter a Real Life Painting at Arch Cape Inn
After a day of admiring beautiful paintings and crafts, enter your own piece of art at Arch Cape Inn! Our beautiful B&B provides the coastal charm you want and the modern amenities you need to have the best vacation. Plus, we have all the scenery you'd expect in a Cannon Beach painting. Reconnect with the one you love on a romantic getaway, or celebrate your anniversary in the gorgeous hills of the Oregon Coast!
Browse our accommodations and make your pick! All of our rooms have a unique atmosphere. Art lovers will fall in love with our Gauguin Room. Inspired by the French artist, this room features gorgeous artwork and furniture as well as some of the best ocean views in the house! Relax in a hot bath or nestle up by the fireplace with a glass of wine in hand. After getting a good night's sleep in the queen bed, join us downstairs for a delicious, three-course breakfast!