The Oregon Coast is the perfect getaway destination for so many reasons! It's the ideal road trip distance from Portland, and while you're here, you can check out these incredible Cannon Beach restaurants. From the bounty of fresh seafood and local produce from nearby farms to excellent wine and cocktail lists and exceptional, welcoming service, dining out in our coastal town is such a treat. The natural setting of the coast adds to the romance, and for many, sharing a memorable meal together is one of the most essential elements of a successful vacation.
Whether you're looking for upscale, fine dining, laid-back breweries, or casual counter service, the selection of Cannon Beach restaurants covers the spread. Our charming small town on the Pacific Coast exudes a friendly and unpretentious vibe, which translates into excellent meals that are all about letting the ingredients shine. There's a "come as you are" attitude around town, a refreshing and relaxing frame of mind that's ideal for romantic getaways to the Oregon Coast. 
As a guest at our luxurious Oregon Coast Bed and Breakfast, you'll want to enjoy your morning meal with us and then head to these Cannon Beach restaurants for lunch and dinner. Our elegant Inn is known as the "Castle on the Coast" with a European design. We feature ten well-appointed rooms, as well as a spacious common room, an outdoor terrace, and a stunning property with manicured gardens.
Just a short walk to 2.5 miles of secluded Oregon coastline that will take your breath away, our Oregon Coast Bed and Breakfast is the ideal space to reconnect and relish time with the most important person in your life. We can't wait to host you on your next romantic getaway; reserve your room today!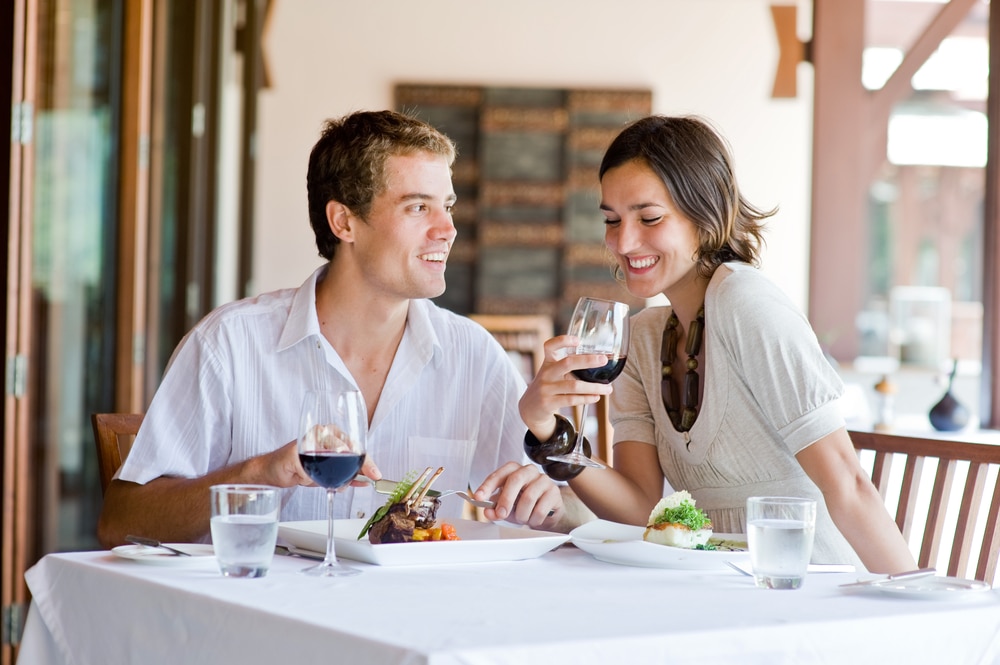 The Ten Best Cannon Beach Restaurants for Date Night
One of the best activities on your romantic Oregon Coast getaways is deciding which Cannon Beach restaurants to add to your itinerary. From fresh seafood feasts and international delights to flavorful pub grub and creative appetizers, one thing's for sure; you're going to eat well during your vacation! 
Here are the top ten Cannon Beach restaurants to consider on your next visit: 
As a guest at Arch Cape Inn, feel free to ask your Innkeeper at our Oregon Coast Bed and Breakfast for more specific recommendations of the Cannon Beach restaurants!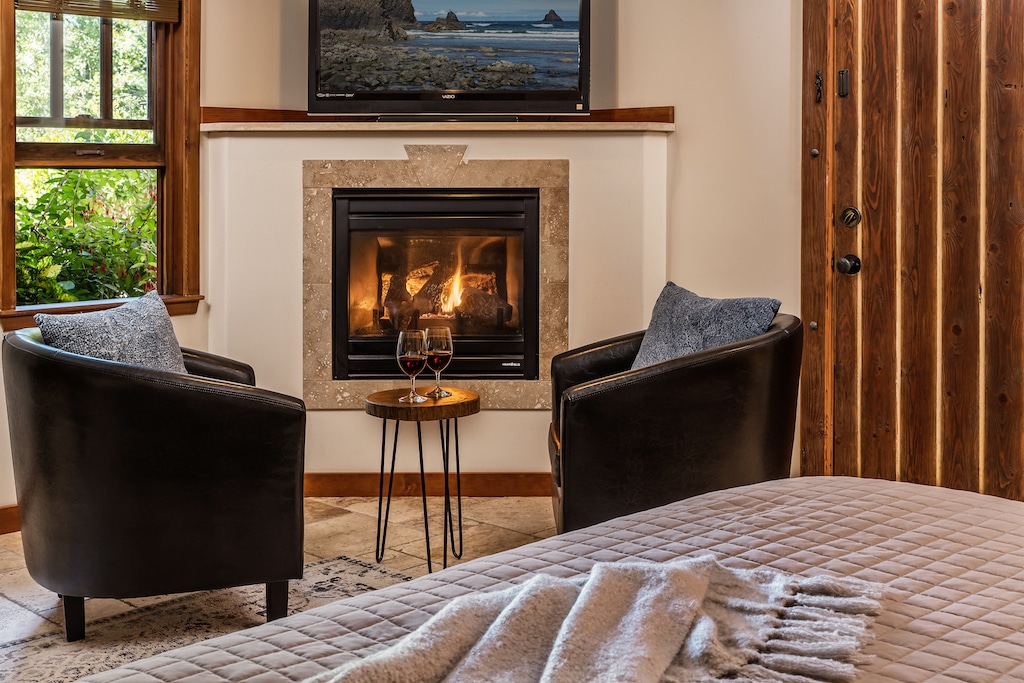 Find Romance at our Oregon Coast Bed and Breakfast
Our Oregon Coast Bed and Breakfast is ideal for reconnecting and relishing your private time with your partner. Our elegant property in Arch Cape is set back from the busy tourist area of Cannon Beach, creating a magically secluded space to unwind. You'll be within walking distance of one of the most beautiful swaths of the Pacific Coastline, with sweeping ocean views, white sand, and driftwood collections. Strolling hand and hand on the beach is a bucket list item, and when you stay at our Inn, you'll have the most romantic accommodations awaiting your return. 
With only ten elegantly appointed guest suites, you'll never encounter unwanted noise or crowds—choice rooms offer private outdoor space as well to take in the sea air. After a lovely day exploring the coast and the impeccable selection of Cannon Beach restaurants, head back to our Oregon Coast Bed and Breakfast to settle in. Cozy up by the flickering glow of a gas fireplace, curl up with a glass of wine and a good book in a reading nook, or flip on the flat screen to catch up on your favorite show.
Each morning, the kitchen at the Inn comes to life with quiet sounds and delicate aromas of coffee and baked goods. Our beautiful breakfast service is the best way to start your day on the coast. Breakfast is available daily from 8:30 am to 10 am and served via menu options. Breakfast is served in our intimate dining room overlooking our kitchen gardens. You'll quickly see why our guests return year after year for romantic getaways, celebrations, and anniversaries. Join us on the Oregon Coast and book your room today!