Being vegan is an amazing, rewarding commitment, but it can also be tricky when it comes to traveling. Deciding where to go for lunch or dinner can quickly become a problem, especially if you're traveling with a non-vegan companion, but don't worry, we've got you covered. Skip the stressful search and let us give you three great vegan restaurants in Cannon Beach suggestions to try during your visit. No need to split from the rest of your group, these restaurants also have non-vegan options. 
You'll Love Your Time at These Vegan Restaurants in Cannon Beach!
Sweet Basil's Cafe
Three words can describe Sweet Basil's Cafe: natural, organic, and wild. The sign outside the door says so itself! If you're looking for a local lunch spot, then this is the perfect place for you. Unity is important for chef John Sowa who wants to bring people together around a good meal, whether they're vegan, vegetarian, or carnivore. Their salads and sandwiches are some of the freshest in town with delicious, versatile flavors.! The veggie wrap is one of our favorite vegan options there, but you can also try the Portobello panini! All cheeses can be replaced with vegan cheese, and they also offer veganaise to replace mayo so don't hesitate to ask for substitutions. The even better news is, no matter what you order, all the sauces are vegetarian!
Pelican Brewing Company
The Pelican Brewing Company is the place to be for happy hour in Cannon Beach. Picture yourself with a group of your best friends, surrounded by gorgeous views of the ocean, and a delicious craft beer. The beverages aren't the only good part about this local joint; the food is also delicious and vegan-friendly! The menu offers a lot of vegetarian items, which can easily be made vegan by holding the cheese and aioli (which they're happy to do!). The best vegan items on the menu are the sweet potato quinoa cake to your order, the portobello banh mi, and the black bean burger!

Cannon Beach Cafe and Olio Cupcake Bar
Cannon Beach Cafe is a charming Parisian-style cafe at the heart of our lovely town. You can stop there in between activities and grab a coffee and a treat, or come back later for lunch and dinner. They offer a variety of vegan sandwiches and soups, as well as salads (the cafe garden salad is our favorite!). If you're hungry for something a bit heavier, then we recommend the sweet potato burger. It's one of the best veggie burgers you'll ever try! Make sure you leave some room for the vegan lemon sorbet dessert.


Reconnect With Nature at Arch Cape Inn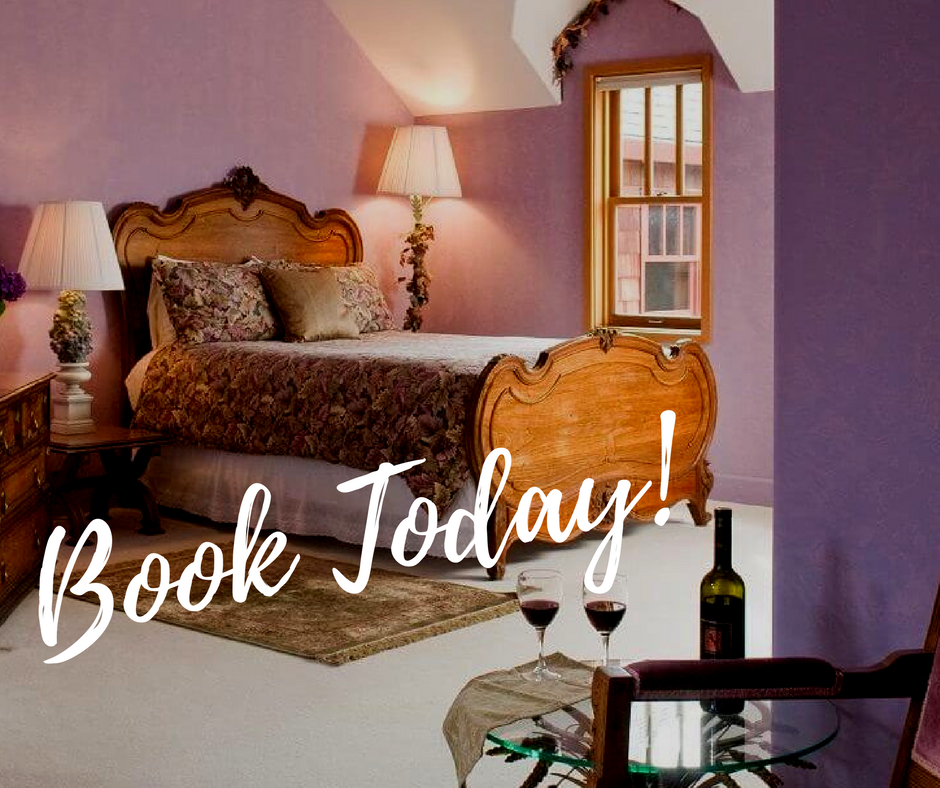 If you love spending time outdoors, then you're going to exploring the nature of Cannon Beach. Stay in the best B&B in town and treat yourself to a fabulous experience! After trying some of our favorite vegan restaurants in Cannon Beach, come back to Arch Cape Inn, the oasis you need to unwind and relax.
Browse our accommodations today and find the one that's right for you! Each room is unique and offers a one-of-a-kind experience on the Oregon Coast. Our Tapestry Room features a magnificent king-size bed and luxurious linens. The spacious, private bathroom even has an oversized soaking tub as well as a stall shower! Once the sun has set, slip into something comfortable and snuggle up by the fireplace with a glass of wine. You'll have the most refreshing night ever!