While most come to the Pacific Ocean for the vast expanse of white sand beaches, lush forests, and stunning rock formations, it's also an excellent location for whale watching on the Oregon Coast. There are two times each year when whale watching is at its peak: winter (mid-December to mid-January) and spring (late February to May). This is when more than 20,000 grey whales migrate from the Bering Sea to the warmer waters off Baja, Mexico—a bi-yearly passing on our beautiful coastline. 
Whale watching on the Oregon Coast is an unforgettable experience. Each year, the Oregon Parks and Recreation celebrates the migration, dispersing volunteers up and down the coast at about 20 locations to be on hand to answer questions and help visitors spot these majestic marine mammals. The central areas of the coast are ideal for sightings, and there are two state parks, particularly near Cannon Beach and Arch Cape, Oregon—Ecola State Park and Oswald West State Park—with higher elevation viewpoints for whale watching on the Oregon Coast. 
 Luckily, these state parks and viewing areas are just a stone's throw from our Arch Cape, Oregon Bed and Breakfast. Our romantic inn, resembling a classic European chateau, is an oasis on the coast for relaxation and rejuvenation. The salt sea air will cleanse your soul, and our beautifully appointed guest rooms are where you can rest your mind and body. Each room is tailored for couples or solo travelers with comfortable beds dressed in fine lines, pristine en suite bathrooms, and luxurious amenities. The morning starts with a complimentary and farm-fresh breakfast, as well! Join us for whale watching on the Oregon Coast this winter, and book your room today!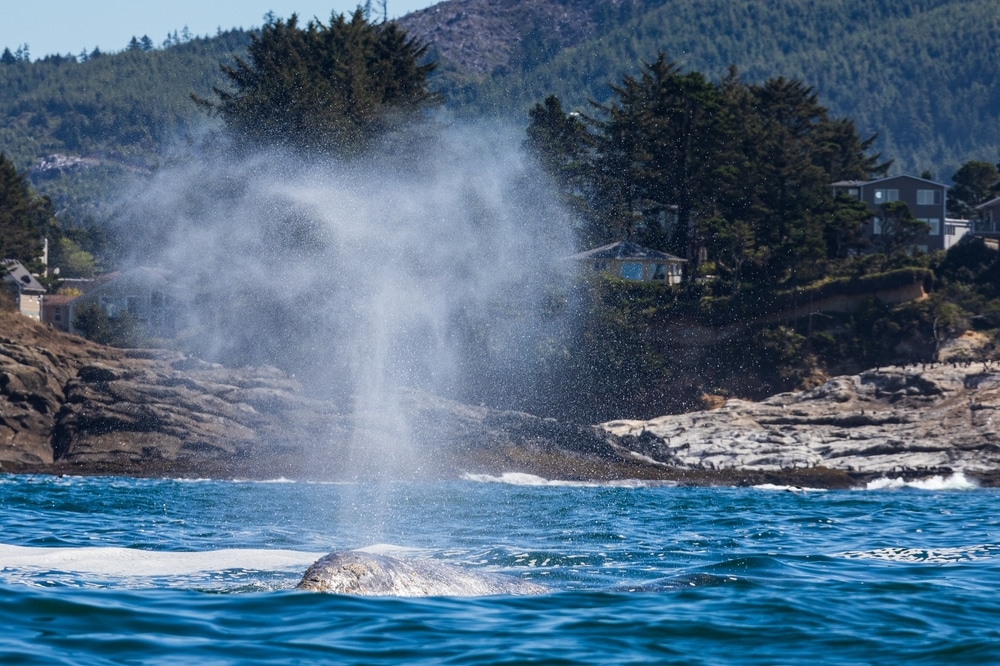 Best Places for Whale Watching on the Oregon Coast
Whether you're heading to the Arch Cape area for the first time or it's just one of many trips to our beautiful sandy coastline, whale watching on the Oregon Coast should be on your bucket list. This upcoming winter is the perfect time to cross this unique activity off your list. And our Arch Cape, Oregon Bed and Breakfast is the ideal backdrop for your restful mornings and relaxing evenings. 
Here are the best places for whale watching on the Oregon Coast: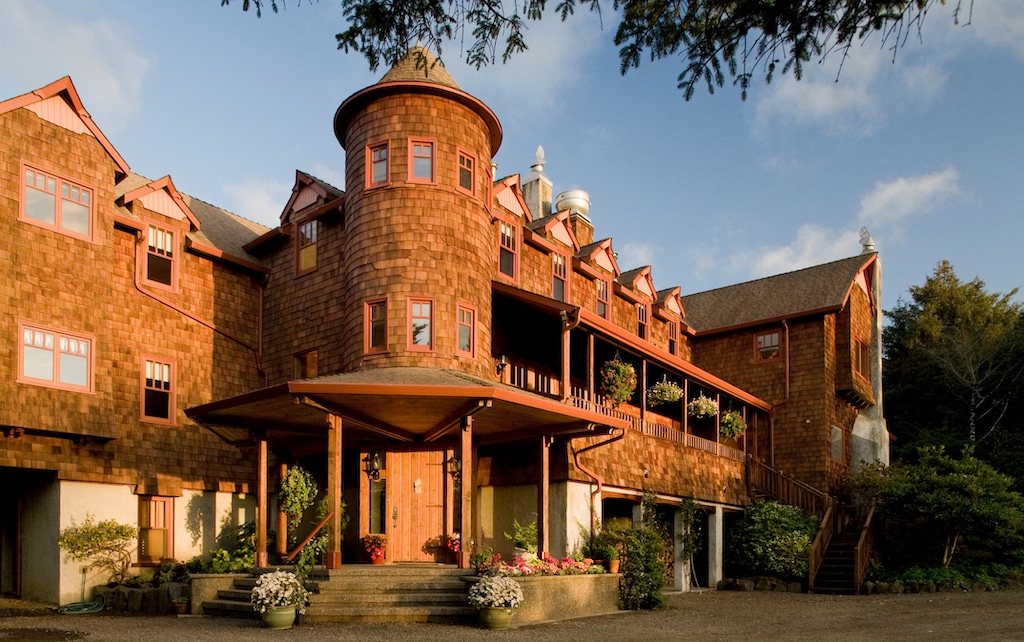 A Winter Getaway at our Arch Cape, Oregon Bed and Breakfast
Imagine waking up cozy on a chilly winter morning, a fog rolling in on the ocean. You'll be refreshed in your elegant guest room, looking out over the waves with a steaming cup of coffee, the glowing fire, and a beautiful breakfast awaiting you in the dining room. After your meal, you'll bundle up for a day of fun—checking out Haystack Rock, exploring the art galleries and shops in Cannon Beach, and whale watching on the Oregon Coast. 
In the evenings, our Arch Cape, Oregon Bed and Breakfast will be awaiting your return. Enjoy one of our common rooms with a good book or lively conversation. Or head up to indulge in the unique charm of our ten guest rooms and suites. Each tells its own story with tasteful decor and enchanting details inspired by the beauty of Cannon Beach. Curl up and put on your favorite vacation movie or draw a warm bubble bath. 
If you're heading to our Arch Cape, Oregon Bed and Breakfast this winter with romance in mind—you'll find it—but to add that extra oomph to your trip pick our Champagne and Roses Package to up the wow factor at check-in. Start planning your next memorable winter getaway now, and book your room at Arch Cape Inn today!